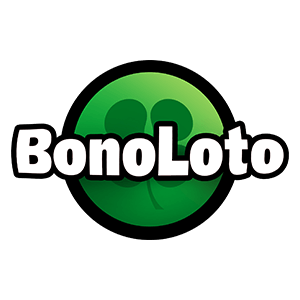 ---
Spain BonoLoto is a lottery that takes place six times a week - every Mondays, Tuesdays, Wednesdays, Thursdays, Fridays and Saturdays at 19:00 GMT.
The very first BonoLoto draw was held on 28 February 1988. This lottery game aims to provide frequent draws at affordable prices and in 1991, Reintegro or Reimbursement was introduced to the game.
"Reintegro" number is randomly assigned to the ticket upon purchase. Tickets with matching "Reintegro" number will win consolation prize of €0.50 per line played.
Match six numbers to win the jackpot prize that starts at €400,000 and rolls over each time there are no winners.
During the draw, a supplementary number called "complementario" (complementary number) is drawn, which is relevant to 2nd tier prize winners only.
The largest jackpot of €7,000,000 was won in 1990 by a single lucky winner.
After placing an order with us, you will receive your OneLotto official ticket(s), which can then be viewed within your "My Account" page.

Our system will upload your Reintegro Number(s) onto your "My Account" page. Click "View Ticket" to see complete details of your Play Order.

Once each draw has taken place and the prize breakdown has been announced, OneLotto will publish and upload the results onto our website. We will also send out a full result email to all participating players of the draw.
OneLotto system will automatically check your ticket for any winning matching combinations against your play ticket and will systematically load any prize winnings onto your OneLotto "My Wallet".
All winning ticket holders will receive a notification email from us. Thereafter, you may withdraw your winnings using your "My Account" page.
There are 5 prize categories offered when playing Spain BonoLoto. The jackpot prize starts at €400,000 and rolls over every time there are no winners. The 2nd tier prize requires to match 5 numbers plus the complementary number that will be drawn by the lotto officials. The prize tier breakdown, approximate odds of winning per prize category and estimated prize amount are detailed in the table below:
If your Spain BonoLoto ticket matches the Reintegro number, you will get a consolation prize of €1.00 per line played.
In case of having no jackpot prize winner, the jackpot amount will rollover to the next draw.

To check the latest and past
Spain BonoLoto winning numbers
and prize breakdowns,
please refer to this
link
.

Gaming License
This Service operates under the License No. 1668/JAZ issued to Curacao Egaming, Authorized and Regulated by the Government of Curacao.
Operated by Ardua Ventures (UK) Limited & Licensed by Ardua Ventures (Curacao) Limited | © Copyright OneLotto.com 2019