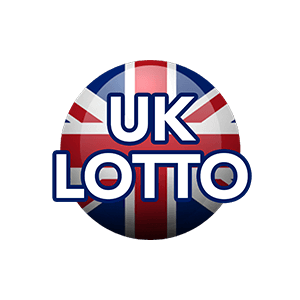 ---
UK Lotto started in 19 November 1994 under the name 'National Lottery' and since then has made over 2300 millionaires. Draws happen two times a week, every Wednesdays and Saturdays.
During the draw, six numbered balls are drawn from a set of 59 balls numbered from 1 to 59. An additional Bonus Ball is also drawn, which is significant only for players who match five numbers.
The largest jackpot won to date by a single ticket was £22,590,829 on 10 June 1995 and the largest jackpot as of October 2013 was £42,008,610 won by three people on 6 January 1996.
On 5 October 2013, 'New Lotto' was launched, one of the biggest changes to the game that also introduced the new UK National Lotto Raffle with at least 50 winners of £20,000 per draw.
Match all 6 numbers to win the jackpot. All players who match all six numbers win equal shares of the jackpot prize. If the jackpot prize is not won, the amount will roll over to the next draw. This accumulation is limited to 3 consecutive draws until 10 February 2011, when it was increased to four. The first quadruple roll-over draw occurred on 29 September 2012 with a jackpot prize of £19.5 million.
Once you have placed your order with us, you will receive your OneLotto official ticket(s) which can then be viewed within your "My Account" page. You can click "View Ticket" to see complete details of your Play Order.
Once each draw has taken place and the prize breakdown has been announced, OneLotto will publish and upload the results onto our website. We will also send out to all participating Players a full result email.
OneLotto system will automatically check your ticket for any winning matching combinations against your play ticket and will systematically load any prize winnings onto your OneLotto "My Wallet".
Winning ticket holders will receive a notification email from us. Thereafter, you may withdraw your winnings using your "My Account" page.
There are 6 prize tiers offered on each UK Lotto draw. The table below shows the breakdown of prize categories, estimated prize amount and approximate odds of winning.
The jackpot prize is based from 66.4% of the Pools Fund plus the amount available for the Match 5 + Bonus tier if there are no winning entries in that category for the same draw. Part or all of the amount available for the Match 6 category in the previous draw may also be added to the Pools Fund allocation for the Jackpot amount if there are no winners for the specific draw.
With the latest changes made to UK Lotto starting 21 November 2018, new bigger prizes in the main game have been introduced to replace the old raffle. Jackpot can only roll over 5 times and the 5th rollover must be won. If no one matches all 6 main numbers in a Must Be Won draw, the Jackpot will be shared by all cash winners.

To check the latest and past
UK National Lotto winning numbers
and prize breakdowns,
please refer to this
link
.

Gaming License
This Service operates under the License No. 1668/JAZ issued to Curacao Egaming, Authorized and Regulated by the Government of Curacao.
Operated by Ardua Ventures (UK) Limited & Licensed by Ardua Ventures (Curacao) Limited | © Copyright OneLotto.com 2019